Thinking cross-ways – acting targeted!
Die Rechtsanwälte und Steuerberater der HMK bieten für alle Mandanten das für sie beste Produkt.
Kein Fall ist exakt wie der andere. Deshalb legen die Rechtsanwälte und Steuerberater der HMK Wert auf ein Auge für das Detail. Durch aufmerksame Arbeit zusammen mit dem Mandanten erarbeiten wir eine individuelle Lösungs-Strategie. Diese verfolgt stets klar das Ziel des Mandanten und verleiht seinem Wunsch nach Individualität Ausdruck.
Die Rechtsanwälte und Steuerberater der HMK besitzen zudem die notwendige Kreativität auch in komplizierten Sachverhalten einen Lösungsansatz zu finden und beraten über Vor- und Nachteile gegenüber einer konservativen Lösung.
Ihre Ansprechpartner sind: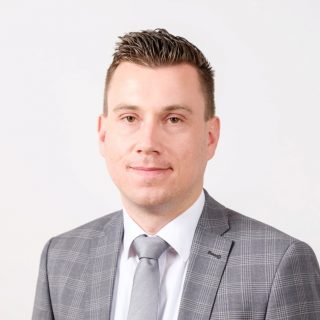 Advocate Carsten Hesse, Diploma in Law
Head of working groups at the Law Faculty of the Ruhr University, lecturer at the FernUniversität Hagen and at the study institute Essen

Mister Hesse deliberates clients
in any case in the course of incorporating business organisations (registered associations, partnerships organised under the civil code, general partnerships, associations limited by shares, limited liability companies, public companies),
in any case of infringements of trademarks, or likewise commercial disputes, i.e. justified or in-justified written warnings and reputational damages,
in cases of load-security-inquiries, driving-period-inquiries, export and import regulations, and truckage-related-inquiries,
in cases of traffic-collision-damages, as well for private and commercial individuals.
Advocate and Tax Consultant Tobias Klümper, Diploma of Law and Bachelor of fiscal affairs (Univ. of Applied Sciences)
Visiting Lecturer for Tutorial Courses at Ruhr University Bochum, Visiting Lecturer at Außerbetriebliche Ausbildungsstätte der Handwerkskammer Dortmund (Off-the-job-training Institute residing at the Chamber of Commerce Dortmund)
Mister Klümper deliberates
commercial clients in continuous taxation procedures, declares ongoing tax-computations (monthly, quarterly and annual notices in advance) and compiles annual balance sheets, and bespokes operational concepts of tax optimisations,
employers and employees in any case of employment law, particularly in restructuring- and redeployment-, as well as dismissal-inquiries,
lessors and lessees in any case of establishing, enforcing and terminating tenancy agreements.